Calendar
Updated 22/05/2022
The FISD "parents" the races on the international racing level in Europe.
European Championship
Location: Sant'andrea Bagni (PR) ITALIA
Date: 04-06/08/2023
Information(PDF): Italian
Race and event information will follow.
Registration: from 01/04/2023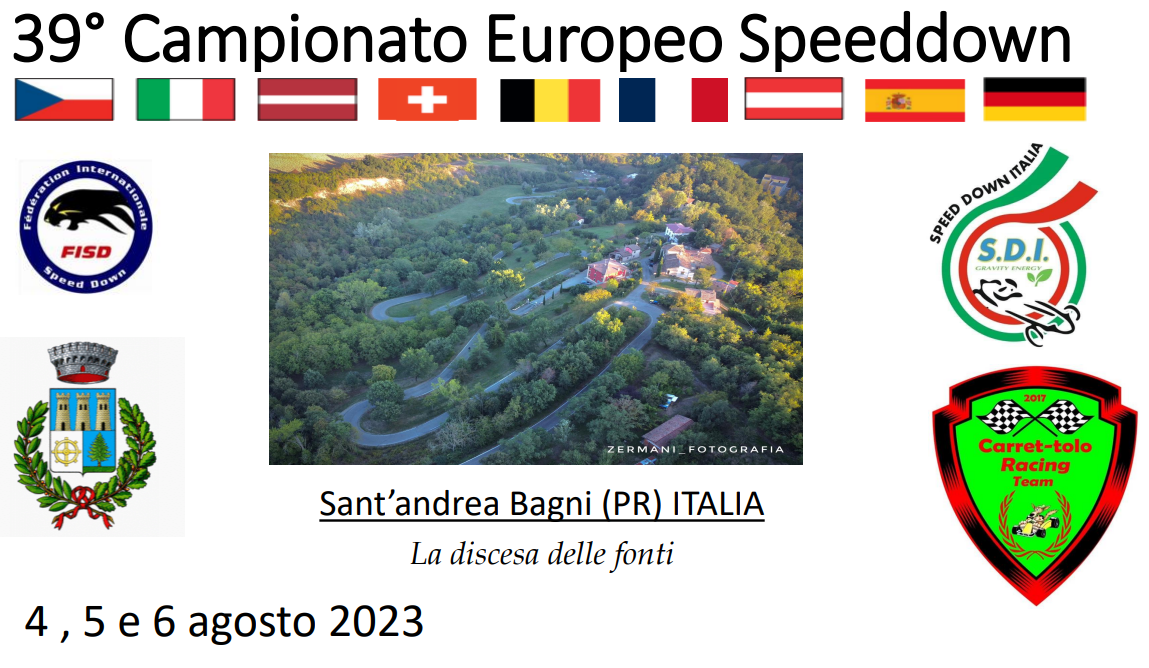 Coupe d'Europe (2023)
Bellevau (Belgium): 20-21/05/2023
Gualdo (Italy) 15-16/07 or 22-23/07
Pontanova (Spain) 15-16/07 or 22-23/07
Provisional Calendar. All dates to be confirmed.
Non FISD races
Czech Republic:

France:

Belgium:

Italy:
Spain:
Switzerland:
Tough the FISD does not impose rules and regulations for races on national level, an organizer or member can have their race mentioned in this section for additonal publicity. Would you like to have you race(-calendar) mentioned in this section, please send an email to webmaster@speeddown.eu