European Championship 2023
Updated the:
– List of participants
– Link for live streaming: LINK
Last Update: 28/07/2023
Registration European Championship 2023
Updated the:
– Registration for the 2023 European Championship
– Announcement for the 2024 and 2024 European Championships
Last Update: 01/05/2023
Licenses and new rules online
Updated the:
– The new rules for C5 , C8 and C9
– The final result of the Coupe d'Europe 2022
Last Update: 28/03/2023
Registration for the Coupe d'Europe in Viu and European Championship 2022 in Freital
Coupe d'Europe Bellevaux 2022
Registration for the coupe d'Europe in Bellevaux (Belgium) has started.
More info on the calender page.
30/04/2022
2022 Pilot and Vehicle registration online
The registration for the (co-)pilots and vehicles is open for the 2022 season.
See Licences and Registration.
We will inform you as soon a possible about the European Championship.
21/03/2022
2022 Pre-season update
The 2022 season is being prepared as international races are being planned. 
See the calendar for the dates. 
More information will follow asap.
02/02/2022
Our Mission
Federation Internationale Speeddown (FISD) aims at promoting gravity racing in all its diverse forms on the european continent.
The FISD was founded in 1980 as CECCAS (Comission Europeenne de Courses de Caisse a Savon) and represents now around 250 drivers in 8 countries.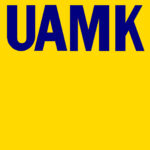 Czech Republic
Czech Speeddown